Old School Room St Erth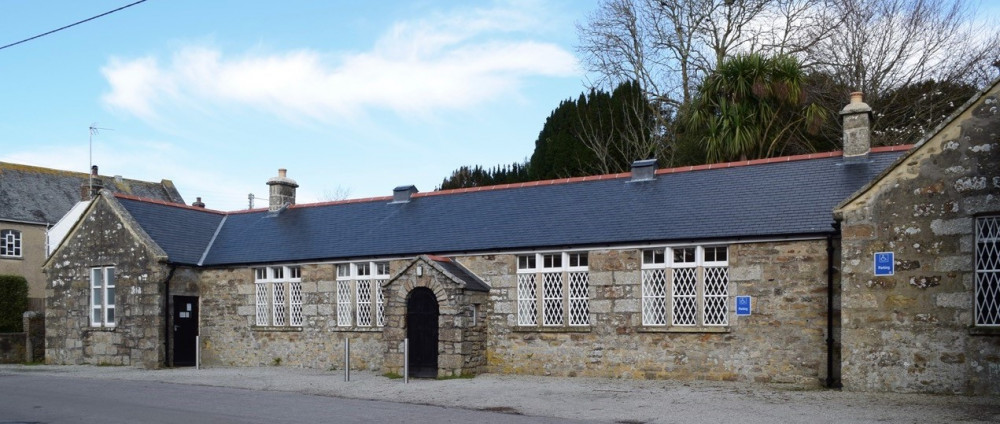 Rental fees
Morning 9.00 - 13.00
Afternoon 13.30 - 17.30
Evening 18.00 - 23.00

Corporate/ Social hire £30.00 per session Regular (weekly) users £10.00 per session.
This includes lighting, Wi-Fi, use of all the kitchen facilities. China and crockery for 60 covers.
Heating is paid by the hirer by meter Which takes £1 and £2 coins.
Free parking
Booking Sec; Jill Sharpless 01736 756896
Committee; Barbara Read 01736 758233 Derek Tilby 01736 756805
POSTAL ADDRESS:
St Erth Church Hall
The Green Lane
ST ERTH
Cornwall
TR27 6HS
ST ERTH OLD SCHOOL ROOM
Current Keep Fit weekly activities
EXERCISE FOR THE OVER 50S
A regular exercise class takes place every Monday
from 10am to 11am and 11am to 12pm. This is suitable for all fitness levels. Contact Claire 0779 204 6151 for details.
KANGOO JUMPS
Thursdays 6.00 to 8.00pm. Advance bookings only. nikki52white@gmail.com
Learn Kangoo Jumps with the first qualified and licensed instructor for Cornwall, Nikki White. A safe, energetic, fun and motivating aerobic program taught to music, for all ages and fitness levels.
YIN-YANG BALANCE YOGA
WEEKLY CLASSESS
Yoga translates as 'union'. Union of the body, mind and soul. Yoga is not just a form Of exercise. Yoga improves flexibility, core strength, digestion, joint mobilisation, organ function, balance, concentration, lung capacity and sleep, among other things.
Anita has recently moved to Cornwall from Salisbury where she taught up to 13 classes a week over 6 years, she specialises in creating a warm and calming environment that enables everyone to relax and enjoy the benefits of yoga. Over the years Anita has formed her own style of teaching that brings together her yoga and acupuncture knowledge. Her classes start off with breathing exercises (pranayama) and then moves into dynamic warming sequences including balance work (Yang) and then moves into slower, longer held, calming postures (Yin) and culminates in deep
relaxation (Yoga Nidra).

Try your 1st class for free!
Then £60 for an 8 week class pass- this can be used at either class but must be
used within 1 year of purchase
Or £10 drop in
Monday's 9.30-11am @ Roselidden Farm, Trevenen Bal, Helston, TRI3 0PT
Friday's 9.30-11am @ The Old School Room, The Green Lane, St Erth, Hayle,
TR27 6HS
Please contact Anita to book:
07414 969598
anita.thefinebalance@gmail.com
Facebook.com/Yinyangbalanceyoga
www.thefinebalance.uk
BUMPS & BABIES YOGA CLASS
11.15am to 12.15pm Friday's at St Erth Old School Room
First Class is Free
£25 for a five class pass (To be used within one year)
Or £7.00 Drop In
Please contact Anita to book:
07414 969598
anita.thefinebalance@gmail.com
Facebook.com/Yinyangbalanceyoga
www.thefinebalance.uk